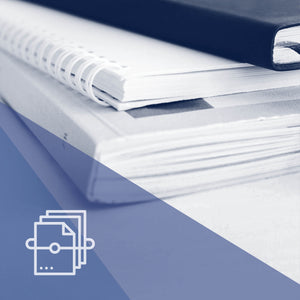 Workplace Policies Essentials
A workplace policy is a set of rules and principles that aims to guide the behaviour of your employees in relation to their work and the workplace. This invaluable set of legally accurate workplace policies will make it easy for you to customise policies that will:
inform your employees about what is expected of them, such as behavioural and performance standards;
clearly communicate information to new employees;
provide rules and guidelines for decision-making in routine situations so that employees do not need to continually ask senior managers;
outline a consistent and clear response to situations arising from employee interaction;
demonstrate your commitment to ensuring your employees will be treated fairly and equally;
provide an acceptable method of dealing with complaints and misunderstandings to help avoid claims of bias and favouritism;
outline a clear framework for decision-making; and
protect you from legal risk by ensuring that you are better equipped to defend employee claims of breached employment legislation.
These documents were created by the expert team behind the Employment Law Practical Handbook published by Portner Press. This team of workplace relations lawyers and HR experts have decades of experience assisting employers in their legal obligations and rights, and HR best practice processes.
The following 13 documents are included in this package:
---
We Also Recommend