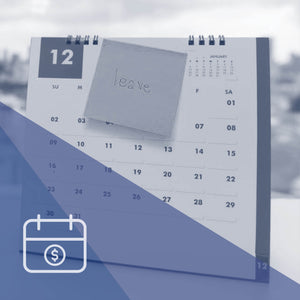 Leave Accrual & Entitlements Essentials
There are many reasons that an employee may need to take leave including to recover from illness or to care for a family member who is unwell, to go on a holiday, or to care for a newborn child. Minimum entitlements to leave benefits can be found in the relevant industrial instruments that apply to your employees, e.g. the National Employment Standards, a modern award, contract of employment, or enterprise agreement. Many rules exist around leave that we endeavour to simplify for you.
These documents were created by the expert team behind the Employment Law Practical Handbook published by Portner Press. This team of workplace relations lawyers and HR experts have decades of experience assisting employers in their legal obligations and rights, and HR best practice processes.
The following five eBooks and four documents are included in this package:
---
We Also Recommend